Things we wish didn't happen to Guzzis.....
The MG Cycle rotating display of cobble-job and jury-rigged repairs, curious inventions, desperate shortcuts, and component failures. Email your submittals to: info@mgcycle.com for consideration. No offense intended.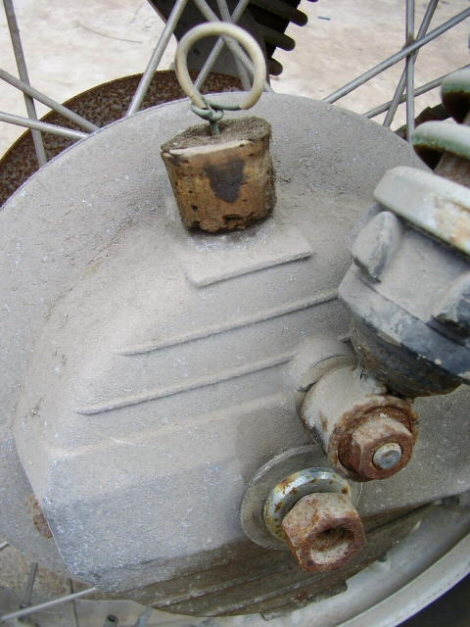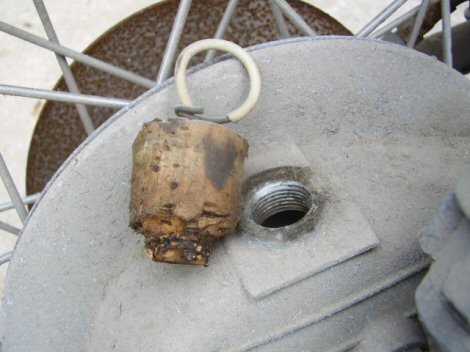 Lost your threaded rear drive plug? This cork probably doubles as a vent. This from Texas.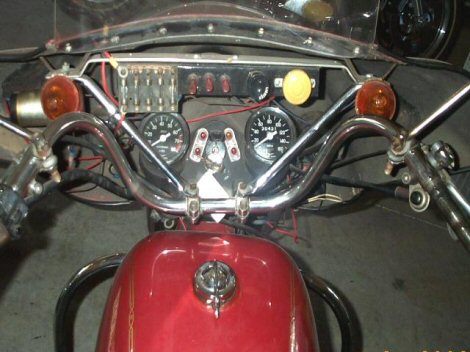 This outstanding custom electrical panel fits perfectly behind the Wixom fairing on this Eldorado. Fuse panel on left provides easy access to all those blown fuses. Large yellow air horn button makes an easy target. Cigarette lighter provides convenient power for your GPS. Three toggle switches power provide circuit control. Extra high wattage cockpit mounted turn signals flash at the riders face to remind you to turn them off. From Wisconsin.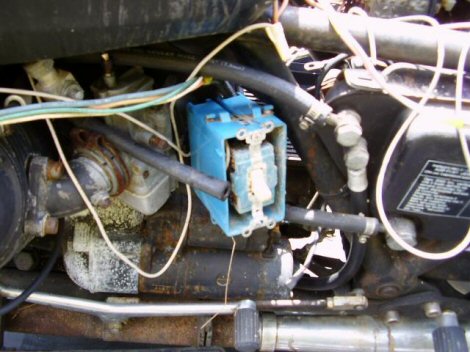 Home electrical receptacle box and light switch makes a fine remote starter switch on this Convert from Texas.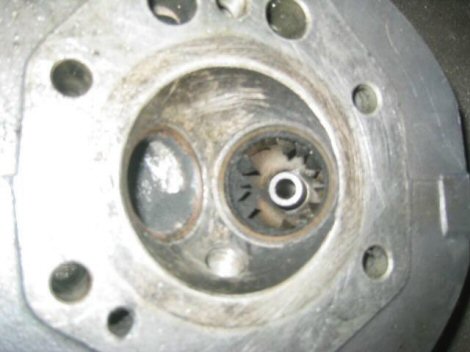 Here's a high performance piece - the Intake Vortex Generator. Swirl technology. This one from California.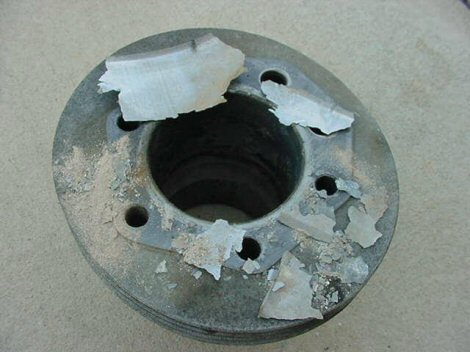 Chrome bore plating from a T3 that sat without being ridden for several years. After pulling the head, this chrome bore lifted out like the remnants of an old, buried aluminum can. Let this be a reminder why it's best to take a good look at what's in there before firing up a bike that has sat neglected for a long time. This one from Wisconsin.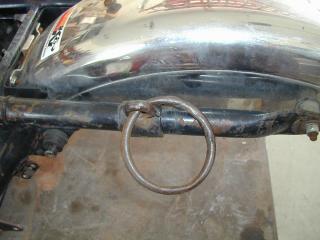 Your guess is as good as mine, possibilities are endless. This T3 from Minnesota, now in Wisconsin.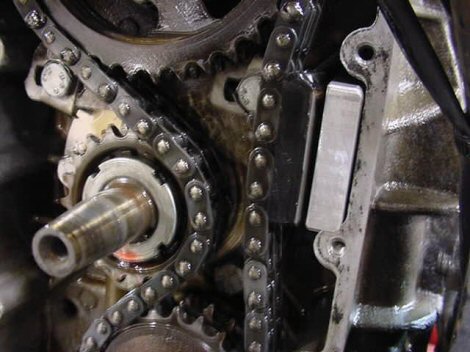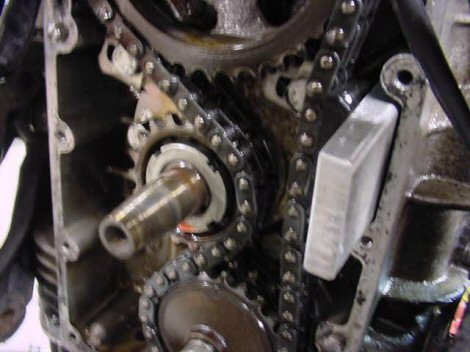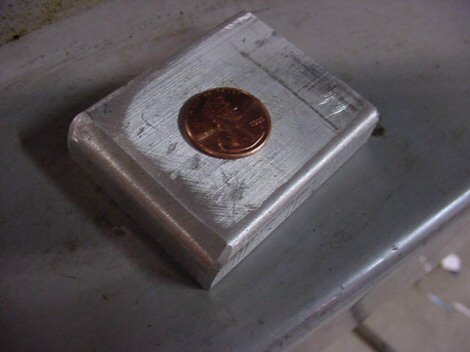 So, I buy this non-running Convert, hadn't been run in some years. After several hours of dinking with it, I get it running. I drive about 3 miles to shake out some bugs. It's running good, but it's got this unusual ticking sound, a distinct light tap tap tap, quasi-random, seems it's coming from the timing chest, but it's not the usual loose chain slapping around sound. Sounded almost like something was loose in there, and it was occasionally getting picked up by the chain. I pull the cover. Here it is. A small bar of aluminum, slid loosely between the old rubber block tensioner and the inside of the case. Penny shown for size reference. This one from Indiana.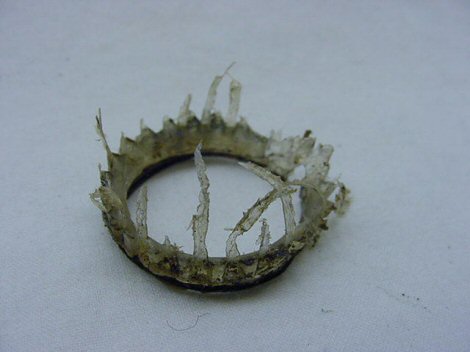 This glob of silicone sealant was substituted for the transmission input shaft o-ring. It leaked like a pig. This one from Ohio.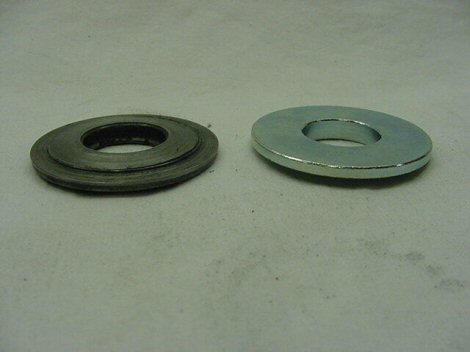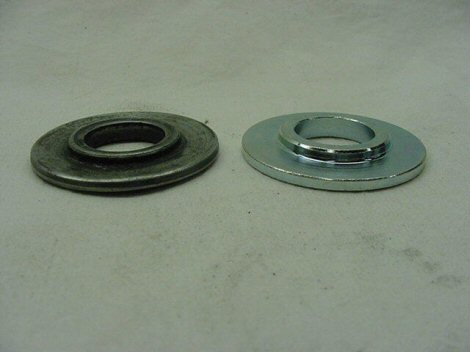 This is what happens when you put your rear wheel spacer in backwards, with the flat side facing the bearing. Guaranteed to overheat your wheel bearing within a few miles while your bearing machines a groove in the back side of the spacer. The one on the right in each photo is a new one for comparison. This one from Wisconsin.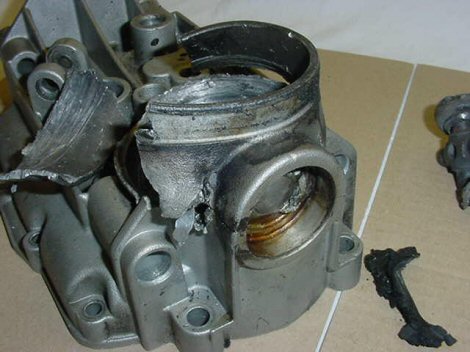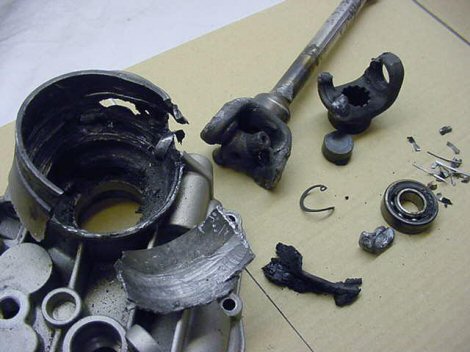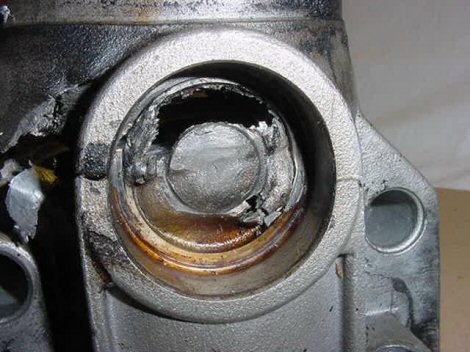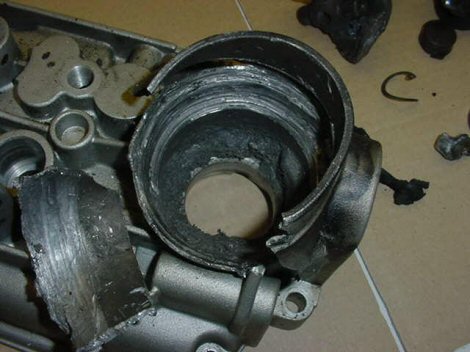 This spectacular display is what happens if you run your V50 universal joint just a few miles too long. The swingarm looked similar to this rear transmission cover. The photo of the cracked swingarm pivot suggests the bike wasn't far from collapsing into a heap while rolling down the interstate. Not good. The rubber u-joint boot actually caught on fire. This one from Wisconsin.